OCTOBER 1999
FOR MEMBERS ONLY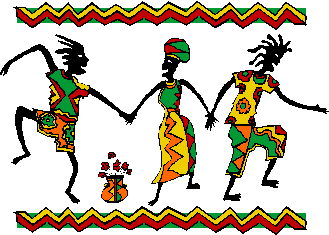 NAVRATRI GARBA
This year the Navnat Garba Festival was a low- key affair. There was no cacophony of jarring live band music. Instead, recorded audio music. Every community is passing through a phase called 'THANDA DHANDHA.' Navnat is not an exception. And yet, the response of the community was encouraging.
Navratri afforded opportunity to the ladies to display dresses from traditional to provocative modern India; dresses fashionably tight that demurely clutched each seductive curve. The rhythm of dancing feet from 6 plus to 60 plus evoked unforgetful emotions.
Through the generosity of well-wishers, the audience was daily served with 'milk prasad.' One might say the navratri was a feast of fashion, dance and music. The names of well-wishers are:
Late Nathubhai Shah [Umoja Rubber Co.]
The family of Mr. Chandulal Keshavji Vora.
Late Mr. Kantilal Tarachand Sanghrajka.
Navnat Card Section.
Family of Mr. Mukesh Mehta, Mr. Mayur Mehta, Mr. Satish Kothari & Mr. Jitubhai Shah.
Family of Mr. Harish Anandpara, Mr. Hitesh Mehta and Mr. Prakash Modi.
Navnat Bhagini Kendra.
Family members of Late Mr. & Mrs. Muljibhai Sheth
Anonymous donor.
Chairman Pramod Kothari takes this opportunity to thank the organizers for the tiring job well done
Page 2.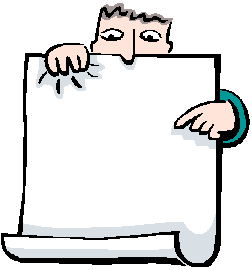 +++++++++++++++++++++++++++++++++++++++++++++++++++++++++++++++
A FEW WEBSITES TO SEND GREETINGS
http://www2.bluemountain.com http://www.electronicpostcards.com
http://www.greetingsonline.com http://www.123greetings.com
PAGE 3
The following persons observed AMBAIL.
We wish them well and "good sata".
| | |
| --- | --- |
| NAME | DAYS |
| Vasuben Vora | 20 |
| Neelamben Doshi | 09 |
| Jayaben Shavadia | 09 |
| Nimuben Shavadia | 09 |
| Vibhaben Shavadia | 09 |
| Rakshaben Vora | 09 |
| Hetal Vora | 09 |
| Meenaben Doshi | 09 |
| Jaishreeben Vora | 09 |
| Ranjanben Varia | 09 |
| Pushpaben Kamdar | 09 |
| Suru Shavadia | 09 |
| Nilesh Doshi | 09 |

Anisha: "Darling, when we are married, we'll resolve our problems together."
Birju: "But dear, I have no problem."

Anisha: "We are not yet married!"

+++++++++++++++++++++++++++++++++++++++++++++++++++++++++++++++

COLAS WREAK HAVOC ON YOUR TEETH AND BONES, SAYS HEALTH &

NUTRITION.
Consuming five cans of cola everyday can make you lose about 10 percent more phosphorus through urine than normal, and absorb less calcium, which could lead to bone deterioration and an increase in fractures and injuries.
================================================================
Remember it is not your job to get people to like you; your job is to like people.
Page 4
A musical programme was organized at the Navnat Mahajanvadi on October 29,1999 to raise funds for the Festival to be hosted during coming Easter holidays.
Proceeds from ticket sales amounted to about gross Sh.250, 000.
Sales of raffle tickets brought additional Sh.150, 000 plus gross.
A snack of KACHRI-BATATA with soft drink was served.
The organizers had really put up a backbreaking job; and the community is indeed grateful to them.
===============================================================
===============================================================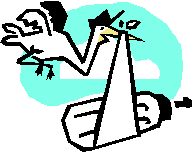 "Darling, to-morrow is your birthday. What sort of birthday gift you would prefer," asked wife Kirtibala.
Husband Mahendra replied, "Some thing that will make me look attractive and sexy!"
Sure enough, when he woke up next day, he found an exercise bicycle next to his side of the bed. Mahendra Chandulal Shah celebrated his 49th birthday. Many happy returns of the day. Three months back, they had their silver wedding anniversary.
PAGE 5
THEY WENT & THEY RETURNED.
Mrs. Usha Shah and son Rishi to UK. Rishi has started his post-graduate course.
Nishit Chandrakant Malkan to London. He is doing his 1st year of MBA at the West London University. Dad accompanied him, and has returned.
Mr. & Mrs. Mahendra Vora to Dubai and back. He says it was a working holiday.
Mrs. Vasant Patel to UK to join husband Ramnik Patel to satisfy that he is on the straight and narrow path. Both should be back early November.
Dr. H J Mehta first to UK and back; and then to India and back.
Mrs. Kokila and Mr. Dilip Doshi returned from India. Mr. Dilip Doshi was there for medical treatment.
Mrs. Chandrika and Mr. Jasvantrai Mehta returned from Bombay. Mr. Mehta was treated for a prostate condition. He had a successful non-invasive T.U.R.P. Surgery.
Mr. & Mrs. Kumar Doshi to South Africa and back.
We regret to announce the passing away of Mrs. Dhirajben Balachand Patel in Mombasa. She was of over 70 years of age. Our condolences to sons Mr. Suryakant Patel and Mr. Rajesh Patel. May God rest her soul in peace.
ACCOMMODATION AVAILABLE IN MUMBAI. ACCORDING TO THE ADVERT IN UK TRI-MONTHLY GUJARATI PUBLISHED 'VANIK PRAKASH, IT APPEARS TO BE FOR OSHWAL / JAIN.
The accommodation is supposed to be "UP-TO-DATE" Furnished Flat comprising sitting-dining hall / kitchen / two bathrooms and two toilets. Lifts are installed. These are situated in Andheri West, near Sahar Airport, and Penta Hotel. The flats are available from one week to three months at the following rates:-
For the first week Pounds 25 per day
Next three weeks Pounds 22 per day
There after for three months Pounds 20 per day
Contact SB -DAYTIME : Telephone 0181-961 9201 Evening 357 2986
LB -DAYTIME : Telephone 0181-961 2131 Evening 428 3005
===========================================================================
Remember that the best relationship is one where your love for each other is greater than your need for each other.
PAGE 6
I had always taken good health for granted. At 29, I couldnít remember ever being sick in bed. I was holding a steady job as a Sales Rep with a Dubai based company, and had a steady girl Nimmi
It was August í94, when I woke up one morning with a stomach pain. It was tolerable, so I ignored it. Then I noticed my stools were stained with mucus. A barium meal test was done. My condition diagnosed as gastritis. The GP prescribed IMMODIUM capsule, an anti diarrhoeal. However, in the New Year, the old problem returned. I was passing drops of blood along with my stools.
I consulted gastroenterologist. His clinic was at Pedar Road, and charged Rs.500 per visit. He did a colonoscopy, which is the insertion of a lighted tube into the anus, which goes all the way into the colon and allows the doctor, a view of the inner lining of the large bowel. Several ulcers or wounds were sighted along my colon and my condition was diagnosed as mild ulcerative colitis. Mesacol tablets were prescribed. I was advised to have spice-less food, plenty of curd and buttermilk so as not to irritate my ulcers.
The gripes returned. I would have at least ten to twelve bloody motions a day profuse with mucus. Another colonoscopy was done in Dubai. The gastroenterologist Thomas Varghese in Dubai concluded that I had chronic ulcerative colitis. He advised me to continue the Mesacol and prescribed a steroid Prednsolone to control motions. I was to take this steroid for 5 days and taper off the dose.
I was steadily losing weight. My hemoglobin count was low. My body weight from 68kg to 57kg. I returned to India in October í97. I developed fissures [piles] and consulted general surgeon D K Dastur. He told me surgery was my only solution. The surgery would involve having my large intestine removed, the end of small intestine [terminal ileum] stitched to an artificial opening in my abdomen [stoma] which would serve as a new exit point for my stools. THE OPERATION IS KNOWN AS ILEOSTOMY. I didnít like the idea to spend the rest of my life with a plastic bag full of smelly waste. Also the inconvenience, I would have to spend most of my day excusing myself to empty out and rinse the offensive pouch.
But Dr. Dastur told me there was no need for an external pouch, as the tail end of small intestine could be altered to serve as a reservoir and do the work of large intestine.
PAGE 7
I then saw general surgeon Anil Pinto attached to Holy Family Hospital, Bandra. I asked him whether surgery was desirable in case ulcerative colitis. He replied that surgery was indicated
only in case of a failure of medical treatment. The medical treatment consists
of three aspects: drugs, diet and stool retention enemas. The drugs are of two categories: those, which bind the stools, and the oral steroids. A low residual diet is recommended with high fiber elements like isabgol and Cornflakes to sooth the bowels. Also to avoid foods like milk [which leave a coating in the intestine], dal, onions, cauliflower and cabbage. In case, the above course of medical treatment fails and the bleeding continues, the hemoglobin count is persistently low and colon gets perforated, or if cancer develops, surgery is the only option.
I was admitted to Holy Family Hospital Bandra on 10th October. I had to arrange six bottle of blood ĎAí positive. Four days before the surgery I was put on glucose drips, as my system had to be squeaky clean to operate on. I had to fast completely. By now my body weight was down to 45 kg.
On October 14, 7.30 a.m., Anil Pinto assisted by surgeon Lawrence DíSA, began the seven hour operation. An incision was made right from my navel to my pubis. My whole large intestine or colon, length 3 ft, was cut from the end of small intestine [terminal ileum] and removed. Next a pouch of reservoir was made of small intestine and attached to rectum. As the diameter of the small intestine is lesser than that of large intestine, it was doubled like U-turn and walls touching each other were cut lengthwise and stitched up to get the double diameter. Since this joint or Anastomosis could leak because of disease process [a fatal condition], it is given three months time to heal. To create a temporary exit point for my undigested food during that time, the loose end of the small intestine was brought out through an artificial opening in the abdomen [stoma] and sutured. I was weak and easily irritated with the synthetic pouch that hung from my abdomen and had to be emptied and re-fixed in place three or four times a day. it would have been easier to dispose the pouch and use a new one. But each new one cost Rs.250, and I couldnít possibly throw away a thousand rupees a day.
The three-month passed, and it was time for a second surgery. The opening in my abdomen was sealed, and the loose end of the small intestine was stitched to the reservoir. Now my new tailor-made digestive system was ready and blissfully I will continue with my life. I will continue to have three to four solid motions a day. But thank God, that will be the only inconvenience.
By December í97, I was well enough to propose to Nimmi. We were married on 31st December.
James Cyril DíSouza
HEALTH & NUTRITION
COMPILED BY SECRETARY ANIL KAMDAR AND MANSUKH GALANI